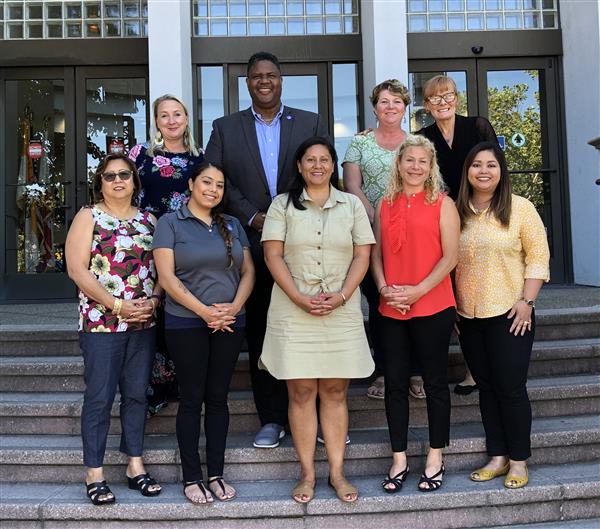 Administrative Services Division
Welcome to the San Leandro Unified School District's Administrative Services Division. Our administrative services division is committed to providing responsive, personalized support for our staff and our families. We build the strong employee relations necessary for meeting our standard of excellence in all organizational areas, while creating authentic family and community engagement. This division houses two important departments aligned to our San Leandro Unified strategic action plan goals, available for review here.

The Personnel Services department helps staff and district partners effectively collaborate and remain fully engaged around our goals of student learning in order to provide outstanding educational experiences to all students. The Family and Student Support Services department actively engages with families and the community at large to build reciprocal relationships that promote and support the positive social, emotional and academic development of our students.
Dr. Zarina Zanipatin
Assistant Superintendent
zzanipatin@slusd.us
Dr. Jessica Bonduris
Senior Director of Personnel Services
jbonduris@slusd.us
Keziah Moss
Director of Community and Employee Engagement
kmoss@slusd.us
James Parrish III
Director of Family and Student Support Services
jparrish@slusd.us
Business Hours:
Monday – Friday
8:00 A.M. – 4:00 P.M.
Phone: 510-667-3506
Fax: 510-667-6234Location:
835 E. 14th St. Suite 200, San Leandro, CA 94577