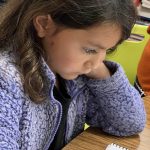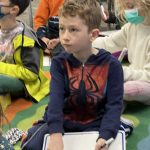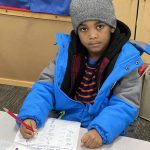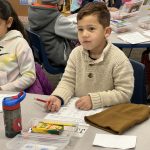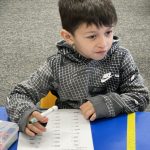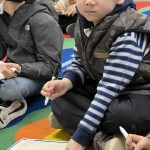 What is Dual Language Immersion?
What is Dual Language Immersion?
Dual Language Immersion (DLI) programs allow students to learn academic content while learning to speak, read and write in another language simultaneously.
How does it work?
Students are taught the same curriculum as their peers in English-only programs, but in DLI, at least half of the instruction is presented in Spanish. Cohorts of students remain together during the program, which builds deep friendships and provides stability.
What are the benefits?
DLI students academically outperform their peers in English-only programs. DLI students were also found to have high levels of self-esteem and motivation. DLI students are better prepared for the global economy, where multiple languages give them a competitive edge!
Where can I learn more?
Washington Elementary offers school tours and other informational sessions for prospective students and families. For upcoming opportunities, please contact Principal Manriquez via email at mmanriquez@slusd.us
Who can enroll?
All students in the San Leandro Unified School District are eligible to apply. The goal is to have a balance of English proficient and English Learner students enrolled in our Immersion Program.
Bilingualism
Students begin the Spanish Dual Language Immersion Program (DLI) program in kindergarten. By 5th grade, students can communicate bilingually in diverse teams and complex settings.
Biliteracy
Our DLI program provides students a unique opportunity to think critically, read, write and collaborate in English and Spanish.
Biculturalism
Students in the DLI program are immersed in building cross-cultural competencies and knowledge required of cultural and ethical leaders.
Instructional time in each language