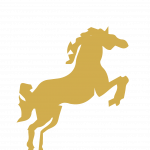 What is Dual Language Immersion?
Dual Language Immersion (DLI) programs allow students to learn academic content while learning to speak, read and write in another language simultaneously.
What are the benefits?
DLI students academically outperform their peers in English-only programs. DLI students were also found to have high levels of self-esteem and motivation. DLI students are better prepared for the global economy, where multiple languages give them a competitive edge!
How does it work?
Students are enrolled in one core content course taught in Spanish and one DLI Spanish language course. This pairing of classes will allow DLI students to continue their development as literate, bilingual, and culturally competent global citizens.
Where can I learn more?
Bancroft Middle School offers school tours and other informational sessions for prospective students and families. For upcoming opportunities, please contact Principal Lane via email at slane@slusd.us
Who can apply:
Students enrolled in an elementary DLI program from Kindergarten to grade 5 are eligible to enroll.
Spanish-speaking students who are newcomers to the US education system (3 years or less) with mid to strong literacy skills in Spanish are welcome to join.
Heritage Speakers and students enrolled in Bilingual programs are also eligible.
ENROLLMENT IS CLOSED FOR THE 2023-2024 SCHOOL YEAR. ENROLLMENT FOR 2024-2025 OPENS JANUARY 1, 2024.