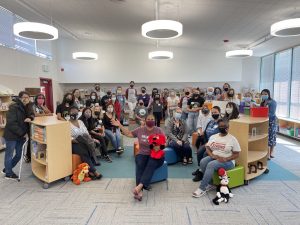 Telephone Procedures
Please allow 24 hours for staff to respond to your voice mail message and/or email.
To avoid disruption to classes, calls do not ring directly into classrooms, it is routed directly to voice mail.
---
Teachers:
To access voicemail for ALL teachers, call the main line 510-895-7944, then dial the extensions number listed below.
If your call is urgent or about attendance, please call the office.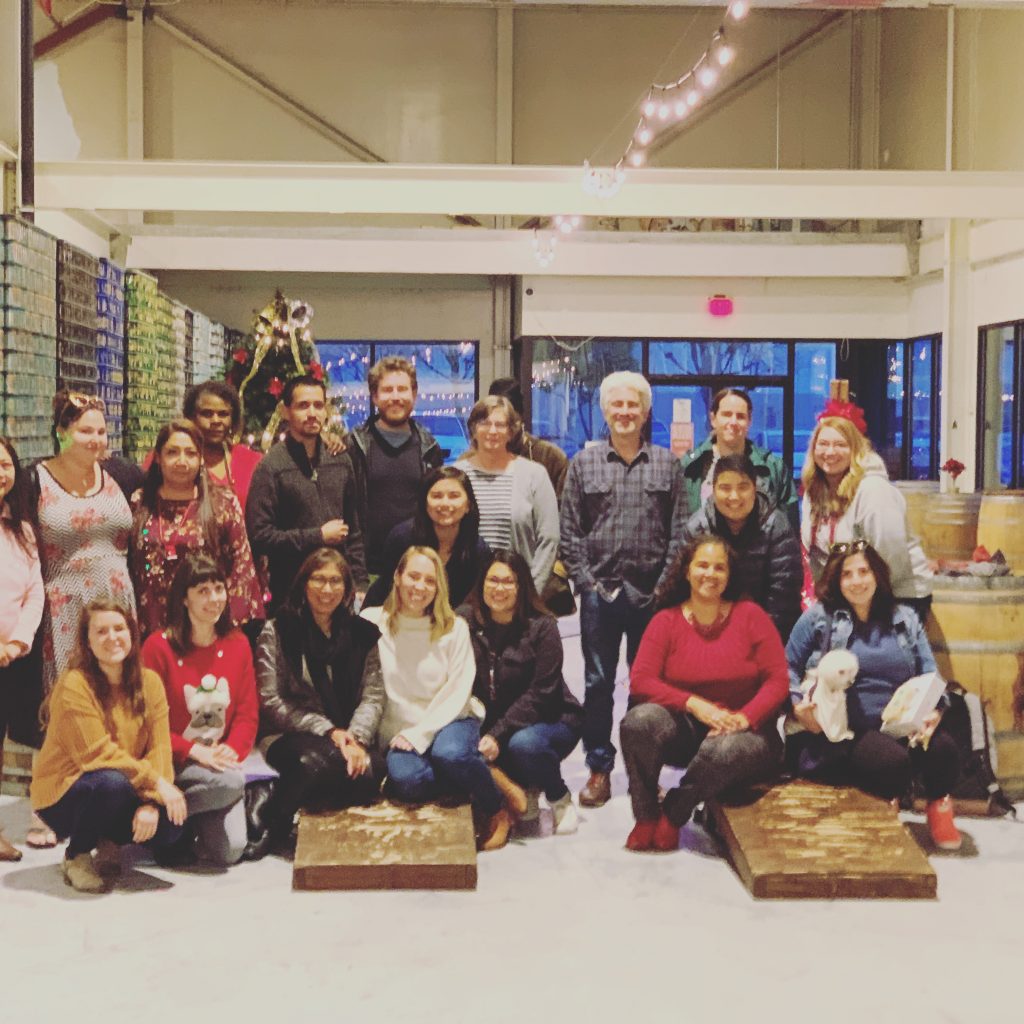 | School | Name | Email | Extension | Title | Room | Website |
| --- | --- | --- | --- | --- | --- | --- |
| Madison Elementary | Alaniz, Samantha Elaine | salaniz@slusd.us | (510) 667-3500 x | Ia Sh | | |
| Madison Elementary | Armprester, Keeandra | karmprester@slusd.us | (510) 895-7944 x3042 | Rsp | | |
| Madison Elementary | Arroyo-Licea, Daisy | darroyo@slusd.us | (510) 895-7944 x3024 | Sh-Lh | 24 | |
| Madison Elementary | Baird, Logan | lbaird@slusd.us | (510) 895-7944 x3021 | Teacher | 21 | |
| Madison Elementary | Bedolla, Juan | jbedolla@slusd.us | (510) 667-3500 x | Hd Cust I | | |
| Madison Elementary | Benway, Laurie | lbenway@slusd.us | (510) 895-7944 x3043 | Teacher | 43 | |
| Madison Elementary | Briseno, Ruth Nohemi | rbriseno@slusd.us | (510) 667-3500 x | Playground Supervisor | | |
| Madison Elementary | Bundegaard, Hannah | hbundegaard@slusd.us | (510) 667-3500 x | Teacher | 62 | |
| Madison Elementary | Caldera, Fernando | fcaldera@slusd.us | (510) 667-3500 x | Ia Sh | | |
| Madison Elementary | Camacho, Kimberly | kcamacho@slusd.us | (510) 667-3500 x | Ia Sh | | |
| Madison Elementary | Carabajal, Diana | dcarabajal@slusd.us | (510) 667-3500 x | Ia | | |
| Madison Elementary | Carter, Lorraine | lcarter@slusd.us | (510) 667-3500 x | Ia Sh | | |
| Madison Elementary | Castro, Elizabet | ecastro@slusd.us | (510) 667-3500 x | Ia Sh | | |
| Madison Elementary | Cater, Yolanda | ycater@slusd.us | (510) 895-7944 x3004 | Teacher | 4 | |
| Madison Elementary | Chivers, Julia | jchivers@slusd.us | (510) 895-7944 x3005 | Teacher | 5 | |
| Madison Elementary | Cid Del Prado, Genesis | gcdprado@slusd.us | (510) 895-7944 x3013 | Nut Tech | | |
| Madison Elementary | Cooke, Elizabeth | ecooke@slusd.us | (510) 667-3500 x | Teacher | 60 | |
| Madison Elementary | Corona, Monica | mcorona@slusd.us | (510) 667-3500 x | Playground Supervisor | | |
| Madison Elementary | Corson, Louise | lcorson@slusd.us | (510) 667-3500 x | Ia Sh | | |
| Madison Elementary | Cruz, Louise | lcruz@slusd.us | (510) 895-7944 x3060 | Sh-Lh | 60 | |
| Madison Elementary | Daniels Iv, William | bdaniels@slusd.us | (510) 895-7944 x3036 | Teacher | 36 | |
| Madison Elementary | Del Toro, Dinah Susan | ddeltoro@slusd.us | (510) 667-3500 x | Ia Sh | | |
| Madison Elementary | Dela Cuesta, Dennesie | dcuesta@slusd.us | (510) 895-7944 x3056 | Off Asst | | |
| Madison Elementary | Duran Martinez, Maria | mdmartinez@slusd.us | (510) 667-3500 x | Ia Sh | | |
| Madison Elementary | Emerson, Olivia | oemerson@slusd.us | (510) 895-7944 x3064 | Teacher | 64 | |
| Madison Elementary | Flores, Claudia | claudiaflores@slusd.us | (510) 667-3500 x | Playground Supervisor | | |
| Madison Elementary | Fong, Alicia | afong@slusd.us | (510) 895-7944 x3059 | Teacher | 59 | |
| Madison Elementary | Franco, Vanessa | ymo@slusd.us | (510) 667-3500 x | Playground Supervisor | | |
| Madison Elementary | Garay, Melania | mgaray@slusd.us | (510) 667-3500 x | Ia | | |
| Madison Elementary | Garcia, D. Renee | drgarcia@slusd.us | (510) 895-7944 x3066 | Teacher | 66 | |
| Madison Elementary | Garcia, Kyona | kygarcia@slusd.us | (510) 667-3500 x1117 | Ia Sh | | |
| Madison Elementary | Garcia-Sainez, Rosalba | rgarcia@slusd.us | (510) 895-7944 x3055 | Site Administrative Assistant | | |
| Madison Elementary | Gladwill, Kelly | kgladwill@slusd.us | (510) 667-3500 x | Ia Rsplh | | |
| Madison Elementary | Gonzalez, Maricela | margonzalez@slusd.us | (510) 667-3500 x | Ia Sh | | |
| Madison Elementary | Grewal, Khushwinder | kgrewal@slusd.us | (510) 667-3500 x3082 | Teacher | TK 2 | |
| Madison Elementary | Guzman Mendoza, Linda Isabel | lgmendoza@slusd.us | (510) 667-3500 x | Ia Sh | | |
| Madison Elementary | Hefner, Kendall | khefner@slusd.us | (510) 667-3500 x | Teacher | 66 | |
| Madison Elementary | Herbert, Nyah Jahiel | nherbert@slusd.us | (510) 667-3500 x | Ia Sh | | |
| Madison Elementary | Hibbitt-Walls, Karen | | (510) 667-3500 x | Ia Sh | | |
| Madison Elementary | Hill, Emily | ehill@slusd.us | (510) 667-3500 x3079 | Elem Vp | | |
| Madison Elementary | Hsu, Yi-Ting | yhsu@slusd.us | (510) 895-7944 x3022 | Teacher | 22 | |
| Madison Elementary | Le, Loan | lle@slusd.us | (510) 667-3500 x | Sh-Lh | 9 | |
| Madison Elementary | Ledesma Chavez, Joel | jchavez@slusd.us | (510) 667-3500 x | Ia Sh | | |
| Madison Elementary | Lee, Eda | elee@slusd.us | (510) 895-7944 x3023 | Teacher | 23 | |
| Madison Elementary | Martin, Sonya | smartin@slusd.us | (510) 667-3500 x | Sh-Lh | 2 | |
| Madison Elementary | Martinez, Carmen | cdeleon@slusd.us | (510) 667-3500 x | Ia Sh | | |
| Madison Elementary | McDonald, Victoria | vmcdonald@slusd.us | (510) 667-3500 x30353 | Teacher | 35 | |
| Madison Elementary | Mendez Yanez, Vilma | vmendez@slusd.us | (510) 667-3500 x | Nut Asst | | |
| Madison Elementary | Mo, Yan | ymo@slusd.us | (510) 667-3500 x | Playground Supervisor | | |
| Madison Elementary | Moran Calvario, Alejandra | amoran@slusd.us | (510) 895-7944 x3053 | Par Facil | | |
| Madison Elementary | Moreno, Jocelyn | jmoreno@slusd.us | (510) 667-3500 x | Ia Sh | | |
| Madison Elementary | Musolino, Melanie | jmould@slusd.us | (510) 618-4350 x3206 | Teacher | 61 | |
| Madison Elementary | Nakanishi, Samantha | snakanishi@slusd.us | (510) 895-7944 x3031 | Teacher | 31 | |
| Madison Elementary | Ngan, Suk Tak | sngan@slusd.us | (510) 667-3500 x | Ia Eld | | |
| Madison Elementary | Nguyen, Lisa | lisanguyen@slusd.us | (510) 895-7944 x3065 | Teacher | 65 | |
| Madison Elementary | Pegram, Alice | apegram@slusd.us | (510) 895-7944 x3058 | Teacher | 58 | |
| Madison Elementary | Quock, Lauren | lquock@slusd.us | (510) 895-7944 x3033 | Teacher | 33 | |
| Madison Elementary | Ramirez, Christine | cramirez@slusd.us | (510) 895-7944 x3010 | Teacher | 10 | |
| Madison Elementary | Refrea, Valerie | vrefrea@slusd.us | (510) 667-3500 x | Teacher | 34 | |
| Madison Elementary | Robinson, Melissa | mrobinson@slusd.us | (510) 895-7944 x3007 | Sh-Lh | 7 | |
| Madison Elementary | Ruby, Devin | | (510) 667-3500 x | Sh-Lh | 9 | |
| Madison Elementary | Sabo, Deborah | dsabo@slusd.us | (510) 667-3500 x3081 | Teacher | TK 1 | |
| Madison Elementary | Sarkany, Krista | ksarkany@slusd.us | (510) 895-7944 x3032 | Teacher | 32 | |
| Madison Elementary | Smith, Paulette | psmith@slusd.us | (510) 895-7944 x3054 | Elementary Principal | | |
| Madison Elementary | Solorzano Navarro, Lilia | lgarcia@slusd.us | (510) 667-3500 x | Custodian | | |
| Madison Elementary | Sosa, Amy | asosa@slusd.us | (510) 895-7944 x3003 | Teacher | 3 | |
| Madison Elementary | Thompson, Kayleigh | kathompson@slusd.us | (510) 667-3500 x | Ia Sh | | |
| Madison Elementary | Toscano, Rachel | rtoscano@slusd.us | (510) 895-7944 x3063 | Teacher | 63 | |
| Madison Elementary | Tung, Samantha | stung@slusd.us | (510) 895-7944 x3057 | Lib Mm Spec | | |
| Madison Elementary | Valencia, Herminio | hvalencia@slusd.us | (510) 667-3500 x | Ia Sh | | |
| Madison Elementary | Vares, Elyana | evares@slusd.us | (510) 667-3500 x | Ia Sh | | |
| Madison Elementary | Wong, Vila | vwong@slusd.us | (510) 895-7944 x3025 | Teacher | 25 | |
| Madison Elementary | Woodside, Benjamin | bwoodside@slusd.us | (510) 895-7944 x3008 | Sh-Lh | 8 | |
| Madison Elementary | Xiao, Qina | qxiao@slusd.us | (510) 667-3500 x | Teacher | 26 | |
| Madison Elementary | Xing, Yue | kxing@slusd.us | (510) 667-3500 x | Ia Sh | | |
| School | Name | Email | Extension | Title | Room | Website |