Dear Families,
Tonight, SLHS is hosting our virtual Back to School Night from 6-8pm. Active links are now available on the bottom of this page.
The night will begin with a video welcome message from Dr. Reginald Richardson, one of our co-principals. Then, families will able to engage with each of their student's teachers (both odd and even periods!), using the schedule below: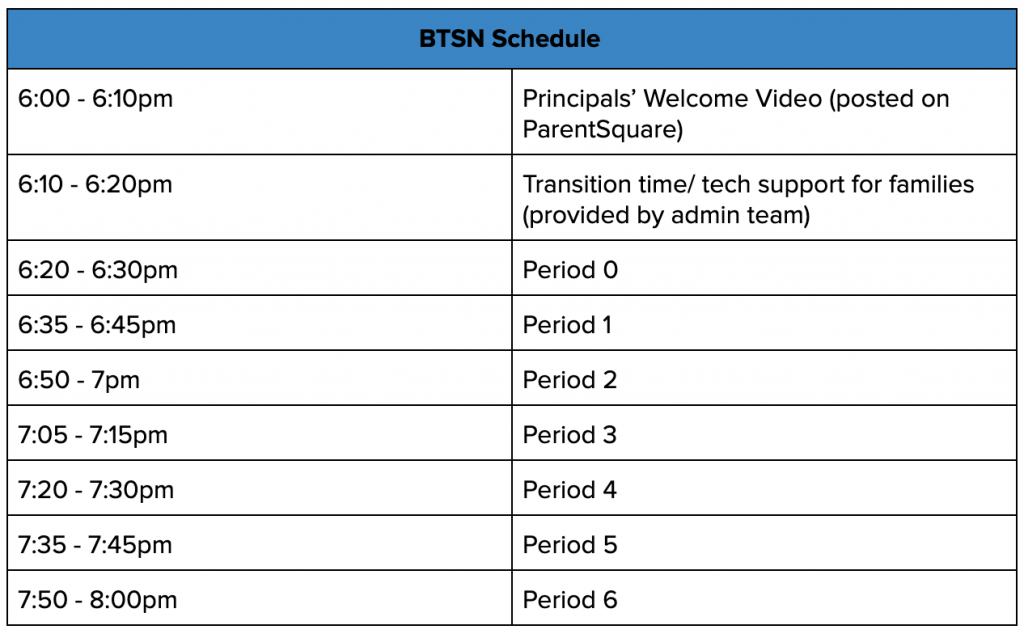 To find your teachers' virtual Back to School Zoom classrooms, please use the "Back to School Night Teacher Zoom Classrooms" document (below) to be able to find them in alphabetical order, by last name. For security purposes, we encourage you to use your student's SLUSD gmail account to log into each Zoom space.
Additionally, the Administration Team will be in their own Zoom classroom to support our families if they have questions or need technology support.
Links for the Night:
Back to School Night Teacher Zoom Classrooms
Thanks for joining us!