Count Down to Class of 2021 Graduation!
We completed Cap and Gown, and Ticket pick-up this past week on Wednesday and Thursday. Thanks for all that came through and an even bigger thank you to those that helped organize the event.
If you missed it, the last chance to get your cap, gown, tickets, and graduation swag is on Graduation Rehearsal Day, 6/1 from 8am-11am at Burrell Field. 
See you then!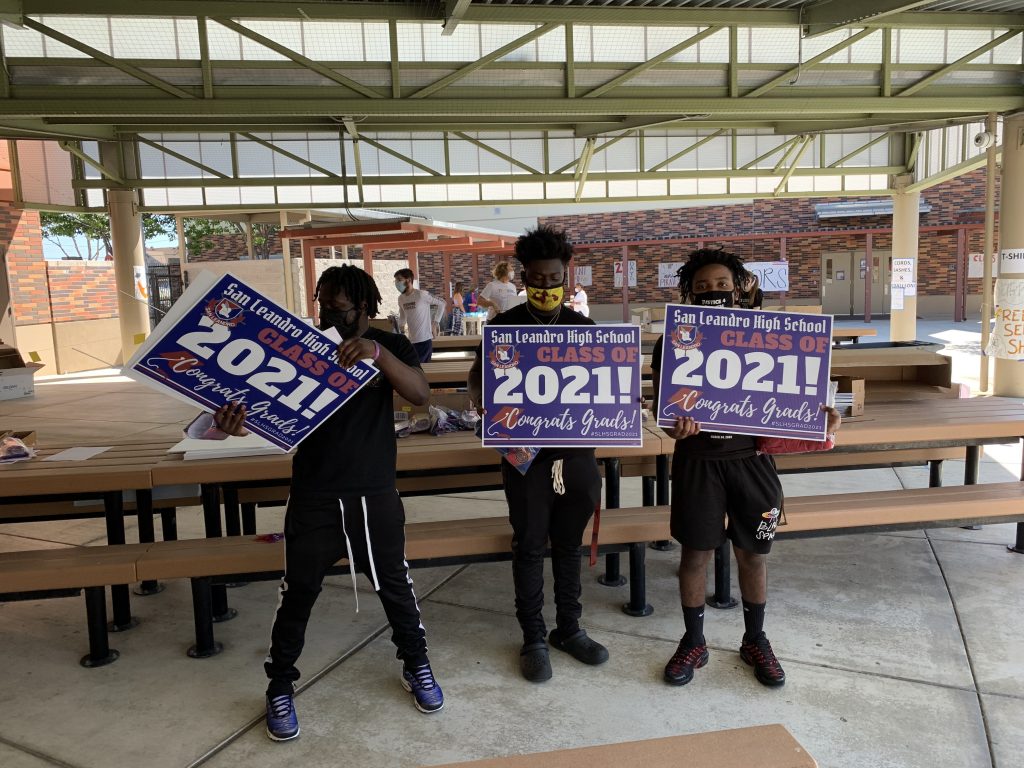 The SLHS Class of 2021 Graduation will be held at Burrell Field on Thursday, June 3rd. Gates will open at 5:00pm and the ceremony will begin at 6:00pm sharp. 
For those that cannot attend the in-person graduation, we will provide a Live Stream link on YouTube for everyone to view. Link will be available on this website prior to the date. 
Unlike previous years, the seating and tickets for each graduate are extremely limited to ensure that we stay in compliance with all State and County Health and Safety codes. All households will only receive 3 tickets. There will be no additional tickets available for purchase or to swap. 
In addition, all guests will need to be pre-registered and complete a health screener. Please ask your graduating senior about pre-registration forms, since only students can access these forms. Here's the LINK.
Seating will be determined based on the order in which the registrations are complete, so please complete the registration forms as soon as possible. All guests will be seated on the field. There will be no bleacher seating.
Lastly, children under the age of 2 do not need a ticket. And families with special accommodation and accessibility needs should indicate those needs on the registration form.