This dashboard will be updated weekly to show our community our progress in getting our families, staff and our schools ready to welcome everyone back safely.
Dashboard updated 11.20.20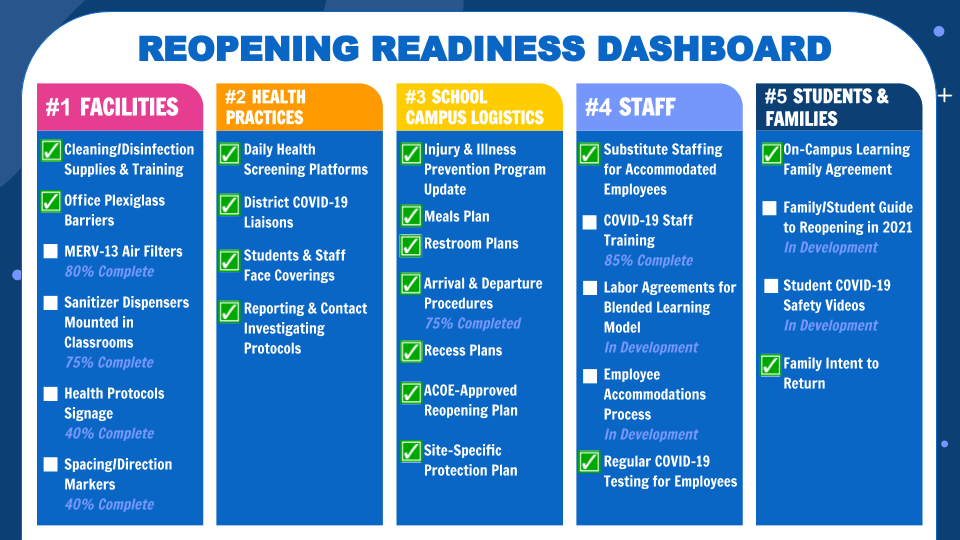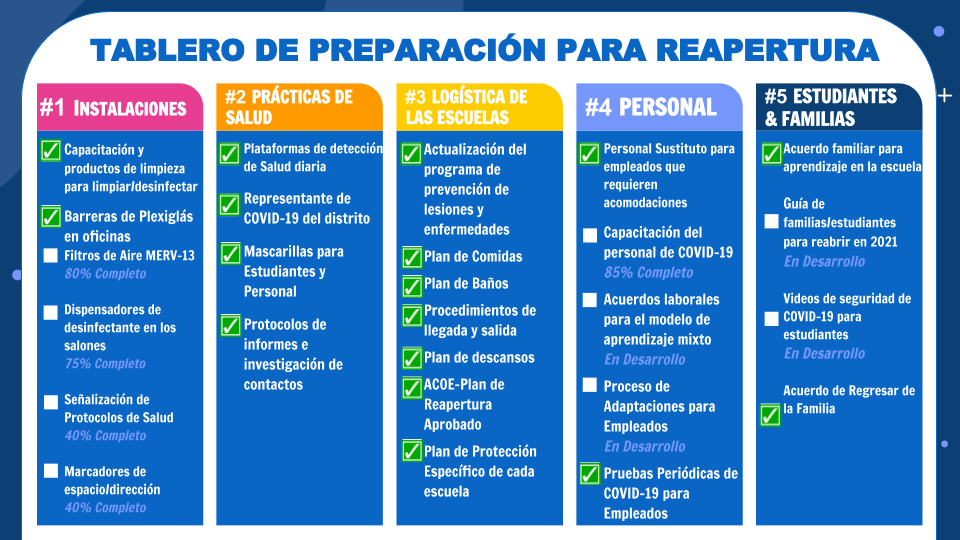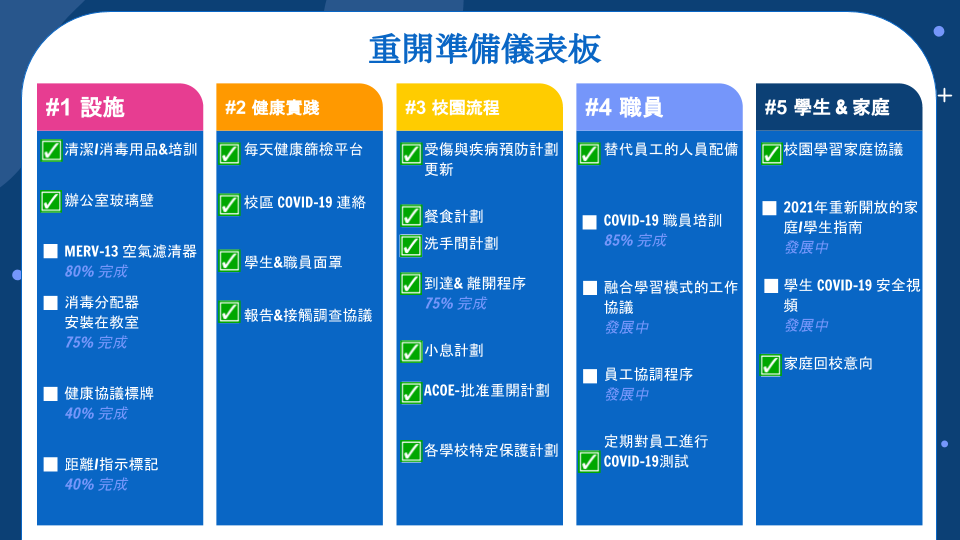 At the November 10 school board meeting, Dr. McLaughlin gave an update on reopening, including a tentative timeline to offer targeted, in-person support for small cohorts after the end of the student school day in mid-January.
See his message to families here.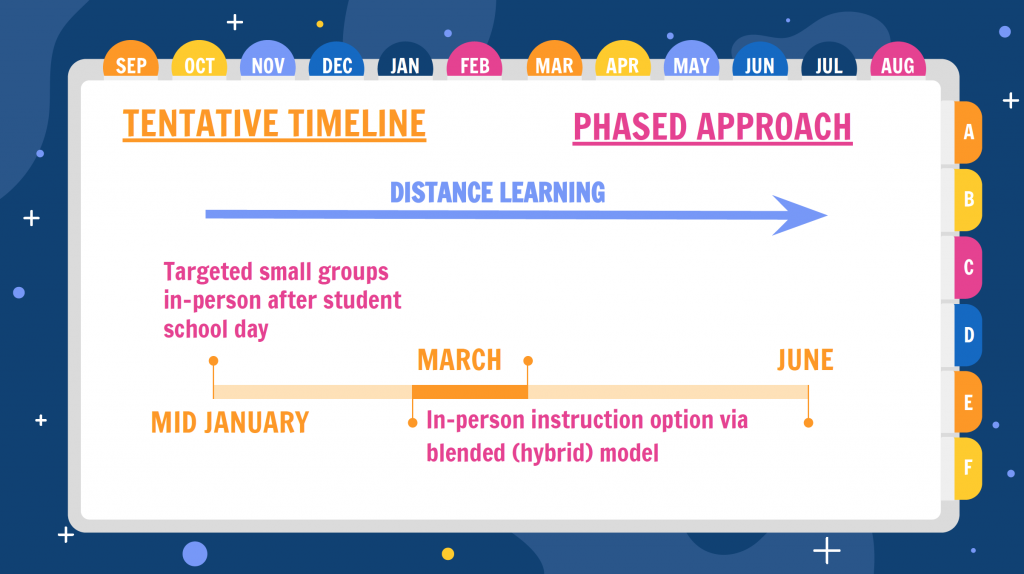 At the October 27th school board meeting, the trustees voted unanimously to approve a January, 2021 target date to start a phased reopening of SLUSD schools. Dr. McLaughlin shared a presentation on the current stage of planning and preparation necessary for reopening.
See Dr. McLaughlin's presentation to the board below or view the slide deck here.